Сonnected car services
We pave the way to digital transformation with state-of-the-art in-vehicle connectivity software.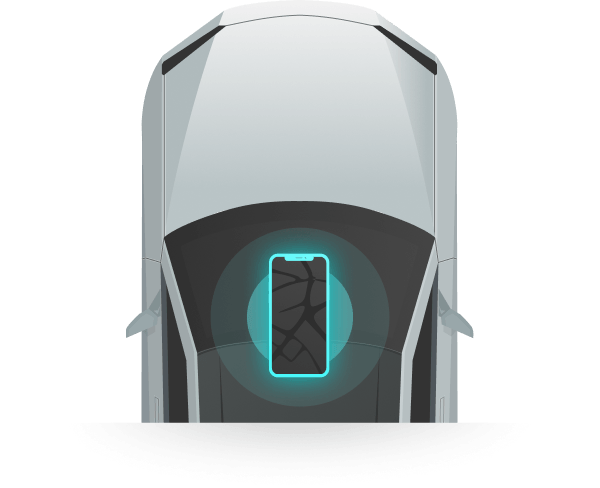 Car connectivity development services
These days, a car is far more than a means of transportation. It's a sophisticated device that plugs into a larger network of digital products with connected mobility software – the kind of software Bamboo Apps have mastered.
We can deliver custom connected car solutions that employ precise GPS map navigation systems, big data analysis features, and a secure cloud-based infrastructure. With the real-time diagnostics, road and weather information, content broadcasting, and an array of other features our connected car services make available at the touch of a hand, drivers are allowed a greater level of comfort and control over their driving experience.
We can engineer custom solutions that connect the vehicle to the driver's mobile device, giving the latter ultimate control over their vehicle.
We can design solutions that allow the vehicle to virtually plug into the city's infrastructure through APIs to access real-time information on traffic lights, parking spaces, accidents, etc.
We are well-versed in engineering car connectivity solutions that empower drivers with valuable weather, maintenance, diagnostics, and other insights by exchanging data with various cloud services.
Bamboo Apps can build applications that help maximize the vehicle's connective potential via simultaneous integration with every platform mentioned above.
Connected car services we can implement
Remote vehicle management
Bamboo Apps can create car connectivity services enabling car owners to remotely manage their vehicles, enjoying the power of car (un)lock, climate control, beep and flash, system alerts, and other remote control features.
Remote diagnostics and monitoring
We can design smart connectivity in cars, which will support remote vehicle diagnostics by means of telematics-based real-time data and behavior analysis to ensure car owners' safety and comfort.
Real-time road and weather information
Bamboo Apps can develop car connectivity software that retrieves meteorological (precipitation, wind speed, etc.) and traffic data from proven sources via GPS or the internet.
Infotainment
We can enhance the driving experience with superior integrated content broadcasting and infotainment systems which can connect to either the internet or other devices.
Cloud services
Our company can develop solutions that let your vehicle connect to such cloud services as AWS and Microsoft Azure while keeping your car and personal data safe.
Connected car application delivered by us
Why Bamboo Apps

Proven automotive expertise in connected car services
Bamboo Apps is a trusted automotive & mobility software vendor, having developed solutions for such market juggernauts as Jaguar Land Rover and Škoda since 2017. The reputation of our connected car services among OEMs, Tier-1 suppliers, insurance companies, concept car manufacturers, and other connected car technology companies has earned us the rating of 4.9 on Clutch.

Best security practices
Keeping your data secure is our top priority. Bamboo Apps' expert in-vehicle connectivity software developers diligently follow industry standards, regularly update their testing tools, and employ the best security practices to safeguard all user information from penetration and corruption.

Process flexibility
To us, delivering a perfect client experience is paramount. Bamboo Apps offers introductory rates and highly flexible engagement models, such as fixed scope, dedicated teams, and time & material. We provide consulting services to analyze your requirements and ensure you get exactly what you want.
Have a connected car project in mind?
Get in touch to discuss your needs or request a quote.